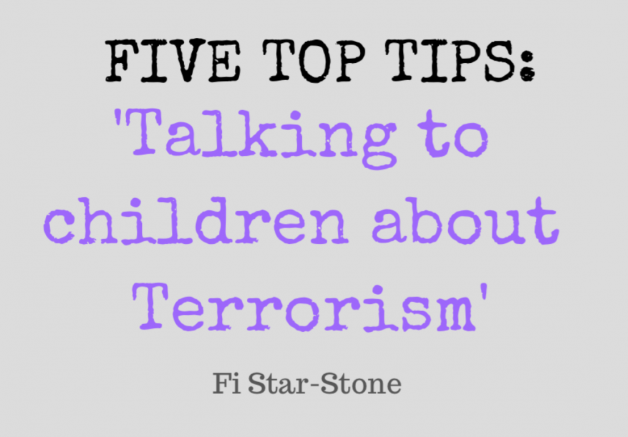 Terrorism is an incredibly difficult subject to talk about with children, because even adults find it hard to understand and accept. 
On a recent holiday with our two young children in Barcelona, we were forced to stay in our apartment on 'lock down' due to the awful terror incident in Las Ramblas.
We arrived at an apartment around the same time a van mowed into pedestrians on the bustling shopping street.
We were advised to stay in their apartment and stayed there until Friday morning, giving us time to assess the situation and make a decision what to do. 
Some family and friends urged us to return to the UK, but we felt that this wouldn't be the right thing to do and made an informed decision to stay and continue our holiday, mindful to be safe and have a plan in place if something should happen.
Being stuck in our apartment for 24 hours gave us time to discuss the upsetting and worrying topic of terrorism with our two young children aged Six and Seven. 
Tips for talking to children about terrorism
1. Talk calmly an avoid too many details
Speak about terrorism before in a very basic way – try things like 'naughty people who want to hurt other people'. Avoid horrific details, and avoid then seeing newspaper stands that often have awful images plastered on the front after any terrorist attack.
Children ask questions so it's important to answer with very basic responses rather than 'there's nothing to worry about' they don't need to be informed of graphic details – just that they need to be safe.
Reassure them that they are safe ad will be safe in your care, and that these things happen few and far between. 
2. Have a 'terror plan' in place. 
Make a plan and stick to it. Every now and then check they know what to do incase something happened. 
Explain that while it's very unlikely to happen, one day you might have to suddenly run away from a naughty person but to  stay very calm.
Our plan that we've told our children, is that my daughter will go with her dad and I will go with my son (that way we aren't scrambling over children and know what to do should the worst happen). We'd run and keep running and meet later if we lost each other.
3. Check before you travel
We always make an informed choice before travelling. It is important to research the risks attached to nay places you are visiting. The gov.uk website has details for travelling and is updated regularly.
For us it's about seeing the world as a family but being aware things can happen, and not just terrorism. By making a plan for any eventuality, including natural disasters, it means you are prepared for every incident should it occur. 
4. Talking about terrorists
Whatever your views, remember children are young and impressionable.
We teach our little ones to be kind and welcoming of all races and religions. It is extremists that commit these awful acts of violence – not the particular religion or race.
Remember to use words like 'Naughty people' rather than using words they might not understand.
If your child comes home from school with information, talk openly to them about it. Ask them what they have heard and talk calmly about it. If there is any racial hate or misinformation being talked about in the playground – inform the headteacher immediately. 
5. Monitor Media
Allow much older children to watch the news with supervision and be prepared to switch of if any disturbing images are shown. (Most news stations warn if there is any footage that viewers may find upsetting.) For those who allow their children online – ensure parental settings are in place and talk to your children about not clicking or sharing links/posts that could potentially show frightening or upsetting material. 
As for or experience in Barcelona, our little ones understand that people died and were very badly hurt like London and Manchester. But they are very young and I don't think they understand the enormity of it.
It's a start though, a look into what happens sometimes in the world, and as sad as it is, it's important they know in a simple way rather than hearing from friends or on the news. For us, it's about them knowing what to do if something awful happened. Sadly something I think many families need to think about now.