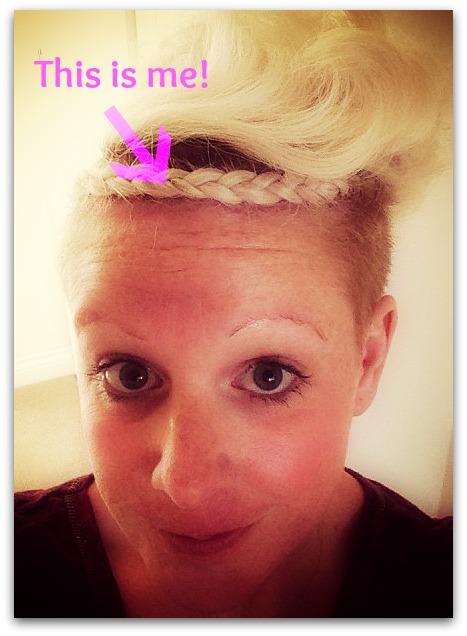 With Britmums Live approaching, I thought I'd join the I'm going to BritMums live! linky and introduce myself to those who don't already know me!
I love meeting new folk – so if you're there, please do come and say Hi! I've got some Childcare is Fun goodies to give out to lovely people (I've very special, funtastic, business cards to give you this year!)
So.. This is me…
Name: Fi (Pronounced Fee not Fie which everyone shouted when I ran the london marathon for charity and wore a vest with my name on! Go Fie go Fie! My own fault really.)
Blog: Childcare is Fun! 
Twitter ID:@childcareisfun
Height: I'll say 5ft. I'm 4ft 11 3/4's but that a ridiculous height so 5ft.
Hair: Blonde undercut. Usually a plait at the front and spiked up high.
Eyes: Blue, usually half closed unless huge amounts of coffee have been consumed.
Is this your first blogging conference? No, I've been to quite a few and LOVE them.
Are you attending both days? Sure am! Can't wait to meet up with my blogging/Twitter friends and meet new people.
What are you most looking forward to at BritMums Live 2013? Learning, laughing, meeting brands, metting new people, and generally enjoying the conference vibe.
What are you wearing? Most likely my T.U.K kitty shoes which are a great talking point, together with comfy but nice clobber. I may even wear a frock, but it's unlikely.
What do you hope to gain from BritMums Live 2013? 
Tricks, tips and more blogging friends!
Tell us one thing about you that not everyone knows… 
I was the lead singer in a band in London for many years, we did pretty well and recorded a few times.
I also can sing 'Incey-whincey spider' in Swedish. Special hey?