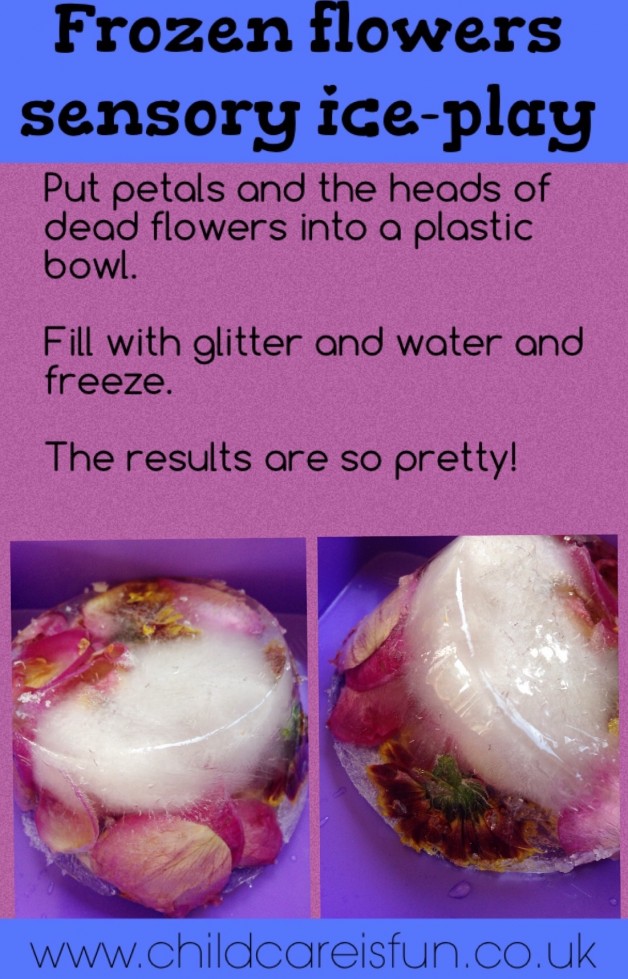 Here's a fun sensory play activity for that's also rather beautiful! Frozen flowers!
When they melt they float in the water and in the ice they look so pretty!
You'll need:
plastic bowl
Glitter
flower heads and petals
Water
How to:
Put the petals and flower heads into the plastic bowl.
Fill with water and freeze
Tip out onto the floor outside (great in summer) or onto a metal/plastic tray for sensory icetastic fun!