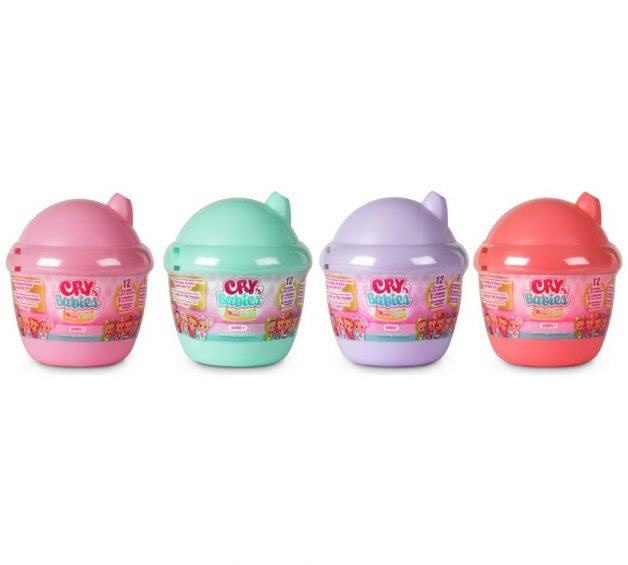 What the advert says: Discover the magical world of Cry Babies Magic Tears!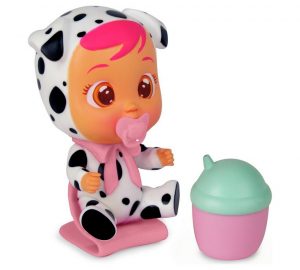 As you unbox the mystery bottle house you will unveil the cutest little Cry Baby Magic Tears that comes with 6 fun accessories: a bottle, a bow, a dummy, a chair, and 2 accessories unique to each doll!
Open the final compartment to see if you have any surprise golden accessories, exclusive only a few bottle houses! Fill the bottle with water to feed your Magic Tears, watch as they cry real tears when you squeeze their bellies. Collect them all!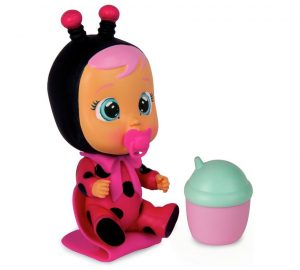 What we say:
B age 8: 'I think they're really cool – they were easy to open and I liked opening the little surprises inside! It's much bigger than I expected – I thought it would be tiny! It works really well too once you get the hang of it!'
O age 7: ' I think these are amazing and pretty cool! I liked the secret compartments inside the pod and I liked that you don't know which one you're going to get. They're much bigger than I expected too! I found it a bit tricky to fill up at first but eventually got the hang of it!'
Fi age 43: I honestly didn't think I'd like these – 'another plastic tat toy on the market' was my initial thought, but actually these are really good value for money. I like them a lot! At a competitive £9.99 to the rival suprise toys out there, you get a collectible doll that you can actually play with! Filling the bottles is easy once you get the hang of it and the little ones didn't need help opening the toy or getting the dolls ready to play. They found the crying really funny (which is a bit dark) but it did take a bit of trial and error to fill them up and make them cry.
In conclusion I'd say these are worth the money, would make great birthday gifts for those never ending school and nursery parties and are a really great 'pocket money' buy for under a tenner.
** For clarity** We were gifted these for review purposes but have not been paid to review them. All words and opinions are our own.
Cry babies are available in store or online now from £9.99. Fans are also invited into the Cry Babies Magic Tears' world through the launch of new animated content. Episodes are available to watch now on the brand new website www.magictears.toys and Cry Babies Magic Tears YouTube channel. Further episodes will be released throughout Autumn Winter.