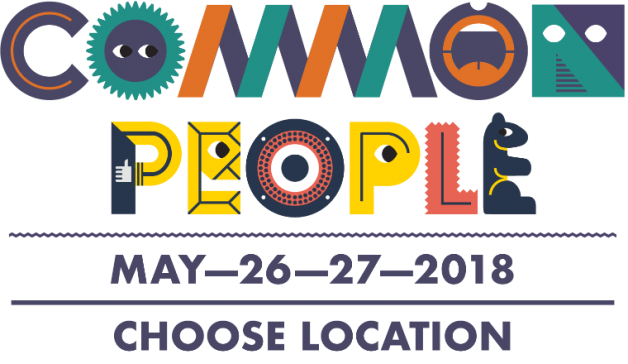 Ensuring there really is something special for one and all, the Common People crew are super excited to announce SOME fantastic new additions to the line-up, joining The Jacksons, Lily Allen, James, Sparks, All Saints and more on Southampton Common and The Jacksons, Ride, James, Sparks, Maximo Park and more in Oxford's South Park for the spring bank holiday this 26th & 27th May.
Head on down to Common People and meet some real family favourites! The mischievous Peter Rabbit™ has taken time out from escaping Mr McGregor's garden to see his little fans, joining us at South Park to appear at intervals throughout Saturday 26th May and on Southampton Common at intervals throughout Sunday 27th May.
At various intervals throughout the day in Southampton on Saturday 26th May. And our favourite marmalade sandwich-loving bear Paddington, will be in South Park to meet and greet Oxford's finest, appearing at intervals throughout Sunday 27th May.
For just £32.50 for an adult day ticket there are all manner of antics and festivities across our Southampton Common wonderland, so what are you waiting for? Come, join the Common People.
Common People Festival tickets are on sale now at Ticketline
Head to http://commonpeople.net/ for more info.