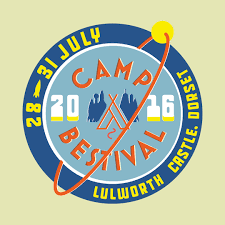 With less than three weeks to go until our most favourite festival, I thought I'd share our top camping essentials list with you.
A well-organised and pitched camping area can become a home from home with a few essentials. It's important to make your camping area a dry, comfortable and fun experience otherwise, if you like your creature comforts – camping can become pretty miserable!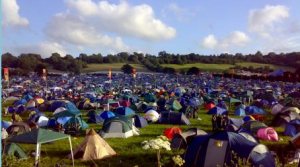 Tent of awesome: There are so many tents out there to choose from, and while I'm no camping expert – I have tried a few tents over the years. When it comes to choosing a tent – think about it logically. A four man tent may fit your family of four in – but will it also fit all of your kit in – the buggy or baby camp cot if you need them, or the other bits and bobs that come with having children. 
Don't risk getting the cheapest single skin tent available as this may leave you feeling pretty miserable if it rains, and let's face it – British summertime is pretty unpredictable. For some rather honest reviews and top tent advice – have a pop over to my fiends camping blog here. Shell knows a thing or two about tents and can point you in the right direction when it comes to buying your home from home. 
We invested in a bell tent after seeing our friend Sians all set up. I can't big up the bell tent enough – it really is the most comfortable camping experience and so warm and dry. I love that you can get washed and dressed and stand up in it without feeling like you've just done an aerobic work-out, and the space means there is plenty of space for four beds, all of our kits, and storage space for muddy wellies which we inevitably get at festivals! 
Bell tents can be pricey and range from anything from £300 up to £900 – ours was £450 in a sale and worth every penny.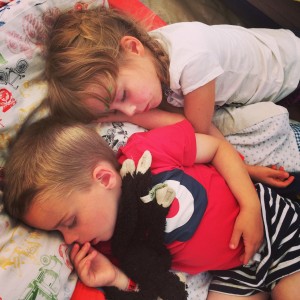 Mattress or camp beds: I'm no spring chicken and the days of sleeping on the hard floor are long gone if I want to wake up feeling happy! We have two single blow-up beds that we push together and put a fitted sheet on. We found this so much more comfortable for sleeping together than using a double mattress which results in one being catapulted into the air whoever the other person gets up for a wee in the night! We use a quilt rather than sleeping bags too – it's so much more comfortable and keeps us super warm at night too.
The little ones have their own ready beds which include an attached sleeping bag – they are pretty awesome and used for sleepovers at home too. We also take their homemade quilts to go over the top incase they get cold in the night and we take our pillows too for that bit of home from home comfort.
Single blow up bed £10 each 
Kids ready beds: £25 each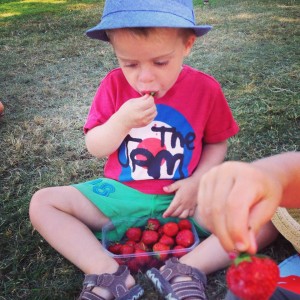 Food glorious food! Eating out at festivals is lovely, and there are so many wonderful places to eat (Oz's favourite are the fruit stalls) but as a family of four it can get expensive and so we try to have a few meals back at camp.
Investing in a basic stove and pans is a great way of experiencing proper camping life. Basic cooking is easy – we opt for sausages and baps and beans and a few tinned foods to heat up.
Porridge pots for breakfast are ideal as they only need hot water rather than cereal that needs milk which you want to avoid storing in a hot tent! You can buy coffee sachets too for that morning brew, and noodles are perfect for afternoon snacks or teas for little ones. 
Don't forget you'll need camping gas for your stove and cooking utensils, cutlery and plates too!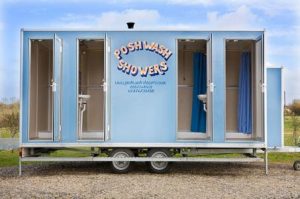 Washing essentials: Festivals come with that unwritten rule of not really showering – having said that Camp Bestival does have shower and bathroom facilities, but prepare to queue. 
Alternatively – our option leaves you feeling super fresh and sparkly – a washing up bowl, shower gel and flannels! We each have a few flannels to last our camping trip, and have a little wash in a bowl of water. I've even managed to wash my hair on several festival trips which really makes me feel fabulous! While it's no long hot soak or hot steamy sower – it is an easy way of keeping clean over the festival days. 
Pack fresh towels, face wipes, toothbrush and paste, and deodorant – and you'll be the cleanest camper on site! Oh – and don't forget the loo roll! While some festival toilets have well stocked loos – they run out quite quickly and you don't want to be caught out!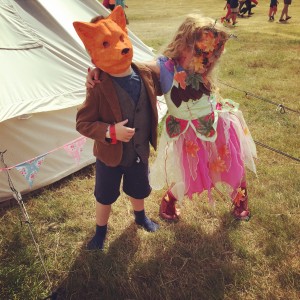 Keeping warm and dry: When it comes to clothes it can be a nightmare knowing what to pack in our unpredictable British summer. My two always love to dress up (this years space theme is pretty awesome!)
Without wanting to jinx our lovely festival – we've always had beautiful sunshine and hot days so have been super lucky and iced in shorts! 
Shorts really are the best way to camp – the only thing that gets wet then if it rains, is your legs which are far easier to dry at a campsite than heavy jeans! Invest in a good pair of wellies or walking boots – and some comfy socks to avoid welly-slap! 
The evenings do get chilly – so pack a nice warm sweater, a good waterproof incase of rain, and a wooly hat. Even in summer – a wooly hat at night keeps off the chill and leaves you free to dance around to the awesome line-up.
I usually pack a couple of pairs of shorts, one pair of jeans or joggers for the evenings, a couple of sweaters and clean T's, undies and socks. Same for the littles.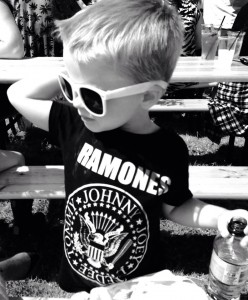 First aid and bits and bobs: Hopefully nobody will have cuts and grazes but little ones are accident prone so packing a basic first aid kit is a good idea. 
Plasters, cleansing wipes or spray, and kids/adult paracetamol or allergy syrup – is covering all emergencies should they arise. There is a fab camp medical tent which we had to visit one year with little Oz who picked himself a little visitor on his back while rolling in the grass. The nurses were pretty lovely there – and the tic was removed easily.
Suncream is essential – it got pretty hot last year and I was glad of out 8 hour factor 50 for the littles. I use a once a day P20 lotion which is perfect too. It's also worth packing a good after-sun cream or sunburn lotion.
Hand sanitiser is a festival must. I get a little carried away with that stuff – but I'm happy to report we've never suffered dodgy tums while camping thanks to good hygiene and the magic hand stuff! 
Fab Footwear: You don't need to pack much to be honest. We lived in trainers during the good weather and wellies if it rained. Festival sandals do look in magazines but practically – they are not great for walking around, so be prepared for dirty toes – as the ground gets dusty! 
Finally – if you want to really get into the festival spirit, pack some fairy lights for your tent and some bunting! Face paints and hair decoration are good fun too, and if you can, camp with fab friends to make the whole experience even better!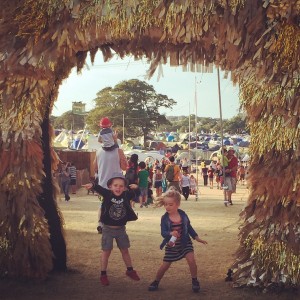 If you're interested in camp festival tickets there are some still available here. For more information on Camp Bestival head on over to their main page here or check out our previous reviews of this awesome festival.