Fi Star-Stone
Fi Star-Stone is one of the UK's leading parenting experts, author, broadcaster and also the editor of Childcare is Fun, a parenting site that hosts the UK's first ever, award winning, FREE parent advice service!
Fi is also a mum of two young children born less than a year apart! She lives in the Midlands with her husband and two children. Her Twitterbirth cause quite a media frenzy worldwide in 2010!
Fi is a qualified Nursery Nurse with over 23 years experience in childcare. Her qualifications include two Diplomas (one in Nursery Nursing and one in Childhood Studies) and a Degree in Childhood and Youth studies. Fi also has training certificates in baby sign, sleep training, sports for children, science for children, special needs training and breast feeding support.
Fi has worked in many different sectors of childcare, the most recent being a Professional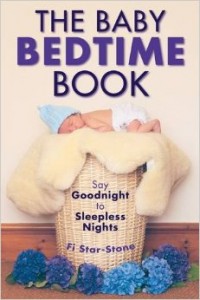 Nanny. In 2005 and 2006 she was 'highly commended' by The Professional Association of Nursery Nurses. Fi has also been nominated for several awards for her parent advice service which receives over 250 emails each week. All of which she answers for free. 
Fi regularly writes articles for parenting websites and magazines, and has appeared on TV and radio stations, including both BBC, ITV and SKY news as a parenting expert. Fi has worked with many high profile clients and prides herself on her confidentiality. Her sleep book 'The Baby bedtime book – Say goodnight to sleepless nights!' Is out now, and her new series 'The Regular Parent' podcasts and books are out in May 2018.
Fi has featured in/on and written for the following publications, radio and TV Stations: