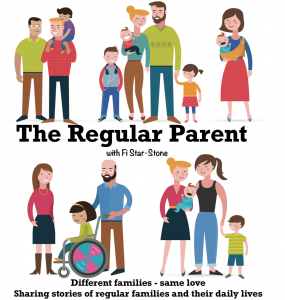 ---
Hello lovely faces!
Excited to share the very first #TheRegularParent podcast with you!
It's my new project sharing different families everyday lives (in a bid to reassure other families that every family is different – and to stop worrying that their lives are not Instagram perfect!)
Everyone's 'normal' is different.
Mum of three Kara, shares with us her 'regular parent' life as a full-time working mum raising three children with her husband Ashley. One of Kara's children, Grayson, is severely disabled with an undiagnosed condition. This makes life incredibly tough, yet Kara manages to keep smiling, focus on the positives and inspire all those around her.
Kara shares her views on parenting a disabled child, and her past struggles with baby loss and Post Natal Depression that saw her go through some very dark times.
**Trigger warning** This episode covers miscarriage, PND and difficult discussions about disability.
I'd love you to listen and subscribe!
Thanks xx
https://itunes.apple.com/gb/podcast/the-regular-parent/id1444039434