My two bundles of awesome were born 364 days apart (yes it was planned, no the second wasn't an accident) so I actually had two under one!
How did I manage that first year?
With routine, a good sense of humour, coffee and lots of cake! No seriously – cake saved me. It was the pick me up that made zombie days that followed double teething or reflux sleepless nights, just that little bit easier to manage.
Ten tips for coping with two under two! 
1. Routine is the magic key! I'm not even joking! Please, for your sanity, for good sleep, routine is the magic key – so think about starting a routine that fits in with both little ones. My two had afternoon naps at the same time which gave me recharge time!
Getting into a good routine as soon as possible really helps make things a little easier, and I'm not talking rigid robotic routines and feeding schedules (although I know from experience they often help) I'm talking regular feeding, activity, nap and bedtimes for a day that's not going to break you by lunchtime.
2. Don't panic! It does get easier, it really does. The first week, despite my qualifications and experience behind me, I had an almighty wobble.
I stood in the shower and sobbed.
I was so overwhelmed that I had these two tiny people who depended on me 24-7.
One was crawling around, into everything and teething and the other was breastfeeding and needed extra special care due to reflux! It was down to me to ensure they were safe, happy and content.
After my wobble I put my positive head on and had some cake. Perhaps too much cake because four years later I'm still carrying my cake tummy.
I also pumped up my sense of humour and when things went wrong (and they do go wrong) I laughed at myself. The mess around me, the yoghurt up the wall, the double poo explosions as we were just about to leave the house. I just laughed. Why? Because I'd I hadn't – I'd have cried.
3. Remind yourself you're awesome. They're awesome.
For us, two close together was planned. Slightly bonkers I know, but a decision I'm so glad
 we made looking at how incredibly close they are. They are best friends.
When things got tough I reminded myself how awesome they truly are. Our little miracles, how much we wanted them and it helped. (It still helps today when they gang up on me because I'm refusing biscuits before dinner!)
And don't forget yourself. You are awesome. You have had two babies close together. It's hard work, your body has been through a tough time – you're incredible! You are awesome. (All mothers really should say this at least once a day whether you have had one or four babies!)
4. Plan ahead.
We've talked about routine – that really did save me, but I'm all for re-using wherever possible. with this in mind – save everything from your first – even if you've had a girl first and boy second – who's going to see them in bed at night in those pink pjs? It really doesn't matter and it'll save you money. Two close together doesn't have to cost you that much extra at all – I learned this very quickly.
Of course now they're older my son has a choice about the floral pjs and you know what? He doesn't care at all. He has his own pjs too but he really doesn't mind what he sleeps in to be honest. I drew the line at clothes during the day but that's only because I had a girl first and despite my best efforts not to buy too much pink or floral outfits – everyone else did! The other way around is much easier. Boys colours are much more neutral.
We couldn't use my daughters cot because she was still in it, and the buggy? We had a Phil and teds luckily – so we just bought the doubles kit for £40! Perfect. I'd recommend this as the perfect buggy for a newborn and toddler, or as in our case, newborn and baby!

5. Socialise! This is so important! No matter how tricky is getting two babies and yourself ready and out the door – do yourself a favour and do it! Baby groups, playgroups, coffee mornings, even the park – getting out of the house makes you feel better.
It also tired little ones out and promotes great sleep!
As tricky as it may be, keep in touch with friends. Socialise online of meeting out and about is hard. Twitter is a fabulous place to meet (other knackered parents) and get the chats and support you need. Even if it's just to talk about cake. (I know, I have a cake obsession.)
6. Don't be afraid to ask for help! I know it's hard to ask for help, but don't feel guilty about it! Even if it's just an hour to go off and have a coffee somewhere on your own or a haircut to make you feel better. If you've friends or family that can help – just ask!
7. Try and create a good balance. Newborns of course need lots of care, but they sleep an awful lot so make cuddle time with your older little one a priority in those early days to reassure they are still important. Household chores can wait. cuddle, snuggle and don't feel guilty for doing so.
8. Make a safe spot! Invest in a playpen or make a safe place for moments when you need to go to the toilet or leave one in the room. Don't be tempted to leave a crawling baby/toddler with a newborn even for a minute as accidents can and do happen.
9. Don't dwell on bad days! There will be dreadful days – I'm not going to lie. with two so close in age it's a juggling act and you can't keep all the balls in the air all the time. give yourself a break. It's not failure, it's reality! The days when you just want to hide under the duvet -face them with whatever ewnergy you have left and make it a good day as best you can, and when the little ones are finally in bed have a large glass of wine!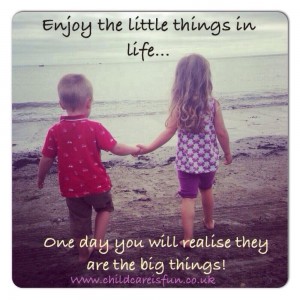 10. Love each day.
Try and find the loveliness in each day – it really helps pop the negative, rubbish moments to the back of the memory pile. This parenting malarky isn't easy, I'm not going to lie! It's knackering, emotionally draining and at times it's incredibly stressful, but it's the most rewarding, brilliant thing too. Love each day.