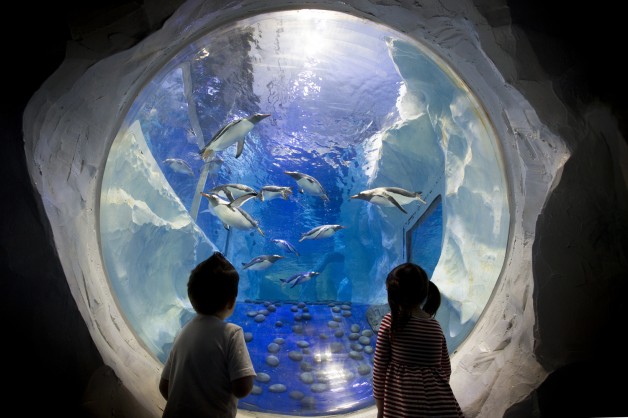 The city centre aquarium is holding an event on Saturday 12th August specially designed for families with autistic children.
Exclusive use of the centre, along with considerate lighting and reduced sound, will help families enjoy the aquarium experience in a relaxed and understanding setting.
Sarah Brown from the Birmingham aquarium said: "We are excited to host this event as one of the first of its kind for the centre, and Sea Life Centres in the UK. Quiet at the Aquarium aims to provide a quieter experience and a more comfortable visit for those with autism and other sensory requirements.
"We have taken positive actions to ensure that the event caters to the needs of our guests, including turning down music to ensure sound is kept to a minimum."
The aquarium is running the event in partnership with Max Card, the UK's leading discount initiative for children with disabilities.
Project manager for Max Card, Patrick Brennan, said: "We provide generous discounts for 75,000 families into highly acclaimed attractions nationwide.
"It is not only the cost that can make days out more challenging, but also unusual or over-stimulating situations, which can be difficult for autistic children to cope with."
Max Card hopes to roll out autism-friendly events throughout Merlin Entertainments attractions in the coming months to ensure all children in the UK have the chance at experiencing a magical day out.
Quiet at the Aquarium takes place at 9am on Saturday 12th August, with limited tickets available. For further information please visit: www.sealife.co.uk/birmingham/discover/quiet-at-the-aquarium