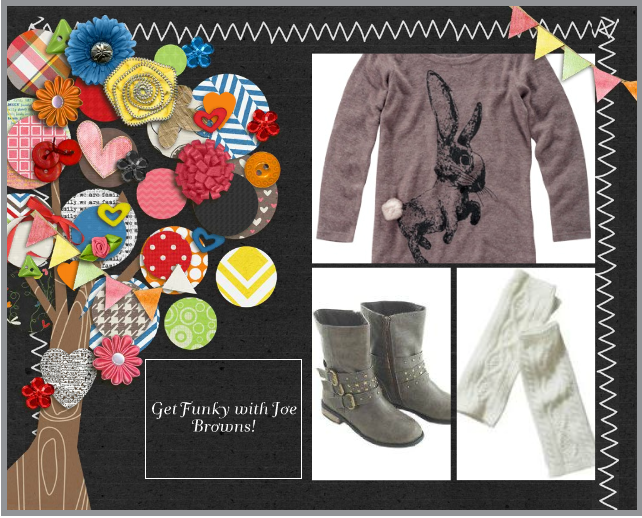 I love clothes shopping! I have to admit I'm a bit of a shopaholic but with two toddlers I find it so much easier to shop online, so imagine my delight when the lovelies at Joe Browns offered me some clothes of my choice to review!
Whoop whoop said I – yes please! Joe Browns is actually one of favourite online stores to shop at – The funky designs and quirky styles are more my cup of tea than regular high street fashion.  With so much to choose from there's something for everyone!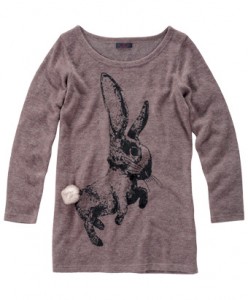 Being a bit of a jumper-dress and leggings kind of gal' I couldn't resist this 'Snuggle Bunny' sweater (RRP £24.99.)
My 3 year old Miss B, thought it was hysterical when I put it on "Mummy you've got a rabbit on your jumper!"
I love this top and have worn it to death already – the tail has survived pulling, poking and fluffing by my two littlies – that to me says quality. If it can survive parenting days going out and about, cooking, cleaning and tumbling about on the floor with two cheeky monkeys – then it's my kind of clothing!
I also chose these rather funky boots that were in the sale. The boots (sorry folks they've sold out now) are so comfy and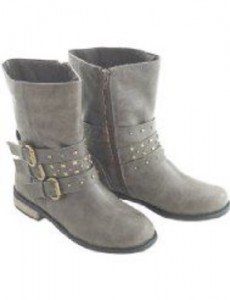 went together really nicely with the top and my own black leggings!
Even my husband commented how nice I looked. Nothing nicer than a compliment to make you smile!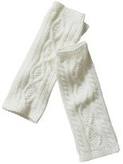 For our regular winter walks I chose some chunky wrist warmers (RRP £14.95 but currently in the sale for £5.95!) They are great for pushing the double buggy without getting chilly wrists and hands, and are rather really funky too!
I feel a funky Mummy thanks to Jo Browns!