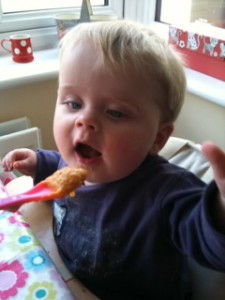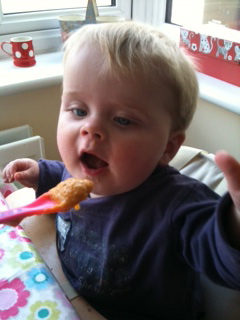 Weaning
It can be a nervous time for any new parent, but it can also be a lot of fun! With lot's of experimenting with different veggies it can be a wonderful bonding experience for you and your baby and the nerves will soon disappear into a pile of mush!
When should I start weaning?
Some childcare experts suggest weaning shouldn't start around six months old, but in my experiences both as a professional nanny and as a mum, I've found littlies in my care, including my own son and daughter were hungry and more than ready to make a start around 4 months old.
Some people think that starting solid foods before six months will help a baby sleep, but there is no evidence to support this. Go by your own baby, as you as a parent will know when your child is ready.
It is important to mention here that if your baby was premature you should talk to your health visitor or GP about the right age to start your baby on solid foods.
Also remember that babies under four months (17 weeks) should not be given solid foods.

Many foods are not suitable for babies under six months, including soft and unpasteurised cheeses, liver, and foods that are most likely to cause allergies, such as nuts, seeds, cow's milk, wheat, eggs, fish and shellfish.
How can I wean my baby?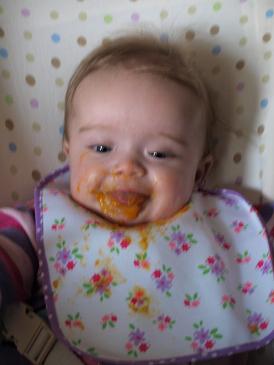 There are many ways to start weaning which you can look into such as baby lead weaning and various weaning plans, but I have had great success over the years with my very easy to follow 'Fi's Four week plan.'
If your baby is in a good routine- this will be an easy step from milk to solids, if your baby still feeds on demand, it'll be a little more tricky!
Top ten tips to make weaning easy and safe:
1- The key to happy weaning is patience! When weaning your baby, it's important to go at your baby's pace. Allow plenty of time for feeding, particularly at first. Don't expect a few mouth-fulls to go in and down easily! There will be lots of spitting and lots of mess.
Your baby needs to learn to move solid food from the front of the tongue to the back, to swallow it. Solids taste and feel different to milk – so it's bound to take time.
2- Spoon out the amount you think your baby will eat and warm this, rather than a large amount that then goes to waste. Remember – it's not safe to reheat previously warmed food. Throw any unused food away. It's also very important to heat food thoroughly and allow it to cool. Always stir well and test on your top lip before offering it to your baby.
Don't refreeze any food that's been warmed or previously frozen.
3- Everything you use for feeding your baby needs to be really clean. This includes bibs, spoons, feeder cups and bowls. Wash thoroughly and sterlise spoons especially.
4- Always stay nearby when your baby is eating to make sure that he or she doesn't choke.
5- Don't rush or 'force feed'. It's takes lot's of patience feeding babies, so take your time and enjoy it rather than seeing it as a chore.
Most babies know when they've had enough and will refuse to open their mouths or turn their heads away. Don't spend a lot of time persuading your baby to take food- if they don't want it, don't worry. Forcing feeding will make eating a negative thing and cause future problems.
6- Ideally, choose a time of day when both you and your baby are relaxed. A good time to start is breakfast time after baby has had their morning feed.
7- Encourage your baby to help with feeding. Don't worry about the mess- feeding will be messy for some time, so you'd better get used to it early on!
If your baby shows an interest in feeding him or herself, this is a really good sign. Encourage this by giving your baby a spoon, while you try to spoon in most of the meal with another spoon.
8-Offer a wide variety of foods that you and your family usually eat, as this can help to avoid 'fussy eaters' later on. Try the weaning ideas on the next page, and don't be afraid to experiment with veggies and fruits combined.
9- Avoid giving your baby eggs,salt,sugar or processed foods that haven't been specifically designed for babies. Remember, cows' milk isn't suitable as a drink for babies under a year old.
10- Remember that milk (breast or formula) is a very important part of your 6 to 9 month baby's diet, and you shouldn't aim to replace it fully with solid food at this stage.
Try giving your baby half of their milk feed before the solid food and half afterwards.
Weaning recipes
Weaning is great fun, but it's often hard to think up nice foods for tiny tums, so I thought I'd share a few of my favourite weaning recipes that I've made up over the years.
To make first foods, peel, scrub or prepare your chosen fruit or vegetables and cut into pieces.
Don't be afraid to experiment with tastes after the first few months. You can try mixing fruit with vegetables,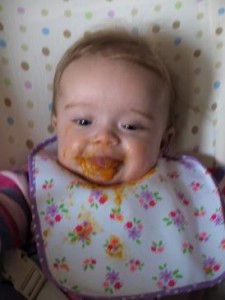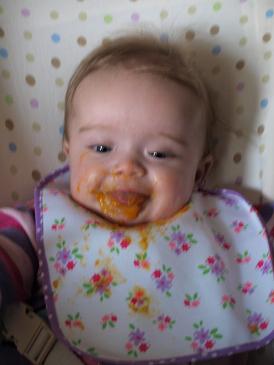 such as apple and carrot which my two loved! However, it's so important to remember at this early age-  DO NOT add any salt or sugar!
You can cook the vegetables in a variety of ways such as gently simmering until soft or you can steam or microwave them. I find using a steamer saves times and effort and the veggies become very soft while still retaining their flavour. When they are cooked, add a little of the cooking water (as this will contain dissolved vitamins from the fruit or vegetables) or your baby's usual milk.
Blend or thoroughly mash the cooked foods. If you need to remove any pips or tough fibres, push the food through a sieve using the back of a metal spoon.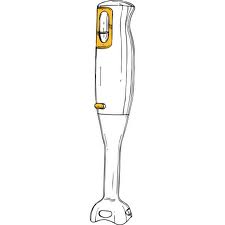 You can adjust the texture by adding more water or milk until you find a consistency your baby likes.
In the first few weeks of weaning make sure that the vegetables are cooked for quite a long time so that they are soft enough to puree to a smooth consistency.
Cooking times will differ depending on which vegetable you choose .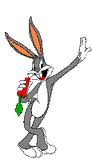 Bugsy's carrot puree
Carrots are rich in betacarotene the plant form of vitamin A and make excellent weaning food because of their naturally sweet taste.
Interestingly, carrots are more nutritious when cooked with a little fat, such as a knob of unsalted butter,so you can add a knob of butter to the drained carrots if you wish before you puree them.
350g carrots, peeled and chopped
Put the carrots into a steamer set over boiling water and cook for 15 to 20 minutes until tender.
Drain the carrots and place in a blender, adding some of the water from the bottom of the steamer or some of the cooking liquid, then puree until very smooth.
The amount of liquid you add really depends on your baby, you may need to add a little more if he finds the puree difficult to swallow.
Spoon some of the puree into your baby's bowl and serve lukewarm. You can freeze the remainder in an ice cube tray or small plastic containers.
Benjamin Bunny's allotment purée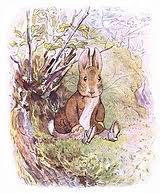 3 carrots, peeled and diced
3 parsnips, peeled and diced
Steam the vegetables until they're tender. Purée in a blender or mouli and adjust the texture with boiled cooled water or baby's usual milk.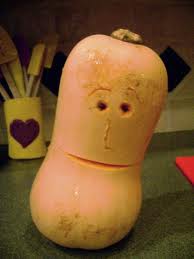 Nanny Fi's Lentils with butternut squash
50g split red lentils
120g butternut squash, peeled and diced
Boil the lentils in water until soft and steam the squash until tender. Drain the lentils and add the squash to the sieve and place the sieve over a bowl.
Using a wooden spoon press through the mixture, stir and serve! my two adore this recipe and so I always made it in bulk. Now we make it as a soup!
Baby Betsy's Broccoli and Cauliflower purée
2 large florets of broccoli
2 large florets of cauliflower
Steam the vegetables until they are tender. Purée in a blender or mouli and adjust the texture with boiled cooled water or baby's usual milk.
Jack's Winter vegetable warmer
1 parsnip
1 carrot
1 small swede
1 small sweet potato
Peel and chop all the vegetables, place in a pan, cover with water and simmer for 25 to 30 minutes, until all the vegetables are soft. Drain the vegetables, reserving the cooking liquid, then mash or puree, adding the reserved liquid to obtain the required consistency.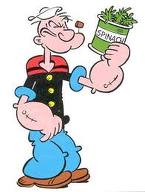 Popeye's Potato and spinach purée
1 medium potato, peeled and quartered
20g (a handful) spinach
Boil the potato in unsalted water until tender. Steam the spinach over the potato in a sieve for the
last few minutes of cooking. Drain and mash the potato with a little of baby's usual milk. Purée the spinach and add to the potato.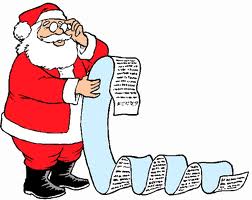 Ho!Ho!Ho! Vegetable puree
This easy recipe will allow your baby to join in with your Christmas meal even at a very young age! If you cook your baby's vegetables at the same time as you cook your own, remember to not add any salt.
1 carrot
1 parsnip
2 brussel sprouts
1 potato
Peel and chop all the vegetables, place in a pan and cover with water. Simmer for 30 minutes then drain, reserving the cooking water. Blend all the vegetables and add extra cooking water until you have the desired consistency.
From 6 months…
Remember that milk is a very important part of your 6 to 9 month baby's diet, and you shouldn't aim to replace it with solid food at this stage.
Try giving your baby half his milk before his solid food and half afterwards. Towards the end of his first year, you may find that your baby begins to refuse the second half of his milk,so this is the time to think about dropping a feed or two.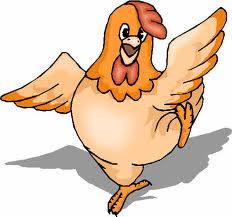 Chicken Licken & Butternut Mmmm!
1 fillet organic or free range chicken
1 butternut pumpkin
20g butter or 1 tbs. olive oil
Chop the chicken into small pieces. Top and tail the butternut and cut away the skin. Cut in half, remove the seeds and chop into small pieces. Place in a saucepan with the chicken, cover with water and bring to the boil and simmer for 40 minutes.
Drain reserving the water and mash until a suitable consistency, add some reserved cooking liquid to soften the mix, add the butter or olive oil mix well and serve.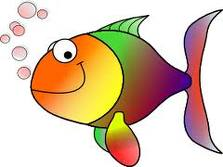 'Down at the bottom of the deep blue sea' puree
This is very simple to make and a great way of introducing fish into your baby's diet. If you wish it to be a little richer add milk instead of water.
50g rice
100ml water
100g cod fillet, skinned and de-boned
A few sprigs of parsley
Place the rice and water in a small pan and simmer for 10 minutes, stirring occasionally. Add the cod fillet and cook for a further 10 minutes, add extra water if needed. Finally add the parsley and cook for two minutes. Blend to the desired consistency, adding a little extra boiled water if needed.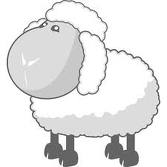 Barley, Barley, black sheep
1 small clove garlic
1 small onion
1 carrot
100g lean minced lamb
50g pearl barley
1 tbs. tomato puree
Peel and chop all the vegetables and place in a saucepan with the minced lamb, pearl barley and tomato puree.
Cover with water and stir well, breaking up the lamb mince.
Simmer for 45 minutes, stirring from time to time and adding more water if necessary. When cooked, allow to cool slightly then puree to the required consistency.
I hope you and your little one enjoy my weaning yums for tiny tums recipes. Don't forget some foods have limited storage times. I've included a list below as guidance.
Approximate Freezer storage times…
Vegetables = 6 months
Fruit = 6 months
Puree's with milk = 4-6 weeks
Fish= 10 weeks
Meat & Chicken= 10 weeks

*As your baby grows older,you can change the texture of his food.  However, remember to watch your baby carefully as he may not be ready for it! As he becomes accustomed to small, soft lumps, you can go from mashing to finely chopping the food.