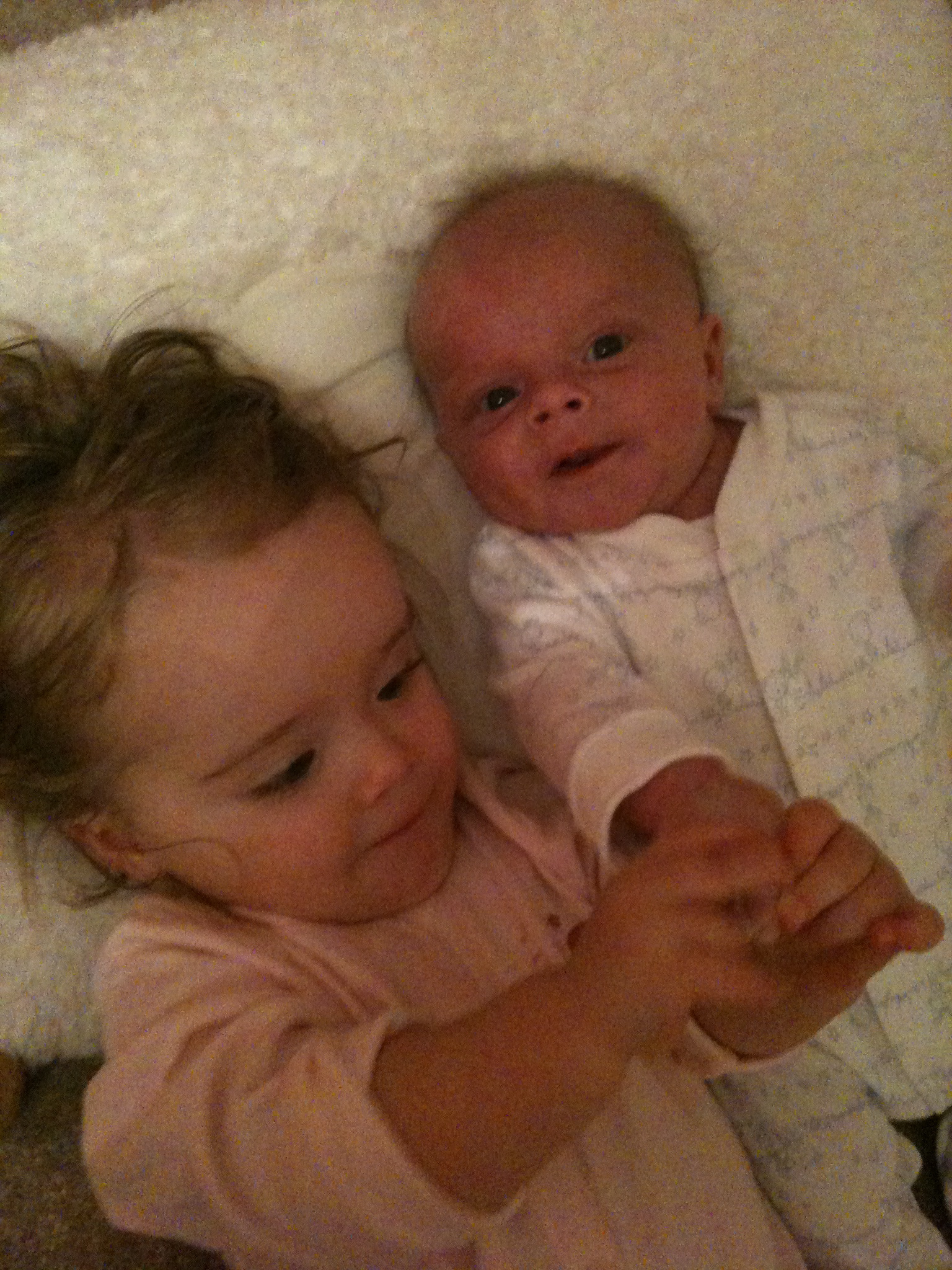 The arrival of a new sibling can be a tricky time for a child, and I often get asked for ideas through the parenting advice service, on how to make the change to family life run smoothly.  
My two were born less than a year apart, so for me it was a little harder as Boo was only 12 months old when Oscar arrived, making it harder to explain to her. 
Preparing your toddler for a new arrival
Preparation is the key!
1. Talk about the new arrival, when it will be coming and talk about what will happen. However, don't go overboard in the early months. Nine months is a long time for young children, who have limited time understanding, to wait! There is plenty of time to prepare!
Baby books
2. There are some fabulous books about babies – my favourite is 'There's a house inside my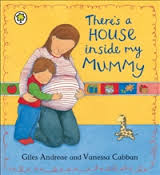 mummy' which has  lovely pictures and tells a lovely story of mummy having a baby, without getting too complicated. 
Books are great because once you have read them together, your little one can sit back and look through the pictures, taking it all in at their own pace.
Calm down on the baby talk!
3. It is so exciting having a baby – but it's important to not over do it too much around your little one. Ask friends to perhaps tone it down a little, not ask lots about baby in-front of your little one.  Of course I'm not suggesting to stop talking about the new arrival altogether, but often little ones can get worried and feel left out before baby has even been born if it's talked about too much.
Little interior designers
4. Even if your little one is very young, let them choose something for the babies room. If they are sharing a room, let them choose a toy or picture or for the wall, perhaps a blanket or rug too. (Betsy at only 11 months old helped choose Oscar's little star blanket!)
If they are older and you're feeling very brave, let them help with the decorating too! 
Whatever you choose to do, let them feel included in the preparation for the new arrival. By choosing things for the baby – they'll understand more that it is the baby's room and the baby's things. 
Dolls are great!
5. Buying a baby doll for your little one is a great way of letting them feel included in the new baby care routine. When Baby is born they'll have their very own baby to care for which will make having a new sibling fun and exciting! Change nappies together (they change their dolly) and even feed! My daughter had me in giggles 'breastfeeding' her little dolly when I breastfed Oscar. Very cute!
Green eyed monsters
6. Don't worry – jealousy is totally normal. There will be tears on occasions, so prepare for this. Try and make time to have special daddy or mummy time with your older child so they get that special 'them' time back each week. Encourage them to be involved with the new baby. It's hard work when you have a second or third baby – but making time for both little ones equally, makes it a much smoother journey.
Baby boredom basket
7. It's hard looking after one baby, so you may feel a little overwhelmed when you have your second or third baby! Have a baby boredom basket for your older child so that when you need to be with baby (feeding etc) they can get out the baby bordeom basket and be entertained.  This was especially helpful for me with two very close together. 
Have the baby boredom basket or box filled with small toys that only come out at 'baby boredom' times. This will heep them entertained while you need to focus on baby and you'll feel less like needing 8 arms and legs to cope! My little girl loved the special basket, and I'd always ensure I swapped around the toys in it so it was always exciting. 
Baby visits
8. If it's possible – spend time with friends or family who have young babies. Let your little

one interact and talk about them. Talk about what babies need, how they sleep a lot or feed a lot, so that when the new baby comes they are prepared for their size and not that they are a ready-made play partner! 
Special time
8. As mentioned before, try and ensure you have one-to-one time whenever possible. Set aside an hour or so each week when you can have just you and your older child time. It doesn't have to be going anywhere, it could just be doing a painting togehter or reading some stories, or even a quick trip to the park. Just some reassurance time that you are their mummy/daddy too.
I hope these tips help you as they have lots of other parents, and wish you lots of good luck and happiness with your new arrival!