Top Ten Tips for Child safety – keeping little ones safe!
There are so many ways our little ones can hurt themselves that it's a wonder we don't worry ourselves ragged as parents!
Although there are lots of safety issues surrounding little ones and their natural instinct to get into trouble, fear not! Here are my top ten tips to help you stop worrying and enjoy your time with your child while keeping them safe!
1. Blind cords
Research indicates that most accidental deaths involving blind cords happen in the bedroom and occur in children between 16 months and 36 months old, with the majority (more than half) happening at around 23 months.
Since 2004, RoSPA has called upon the blind industry to take voluntary action to reduce the risk of looped cords and we are now working with the Department for Business, Innovation and Skills (BIS), CEN (the European Committee for Standardisation), the British Blind and Shutter Association (BBSA) and the Child Accident Prevention Trust (CAPT) to investigate design modifications and raise awareness of the safety issues.
It is hoped that a voluntary agreement among manufacturers and retailers will eventually see an end to looped blind cords altogether. In the meantime it is essential that they are fitted with some form of safety device such as a chain/cord-break connector, chain/cord tidy or cleat.
Of course, new agreements and standards will not impact upon the millions of homes already with blinds and curtains featuring looped cords.
The Make It Safe campaign, of which RoSPA is a part, aims to raise awareness of the potential dangers of looped cords among families with small children and you can support their campaign here. http://www.rospa.com/about/currentcampaigns/supportus/default.aspx
Install blinds that do not have a cord, particularly in a child's bedroom

Do not place a child's cot, bed, playpen or highchair near a window

Pull cords on curtains and blinds should be kept short and kept out of reach

Tie up the cords or use one of the many cleats, cord tidies, clips or ties that are available

Do not hang toys or objects that could be a hazard on the cot or bed

Don't hang drawstring bags where a small child could get their head through the loop of the drawstring.
For more information go here.
2. Cupboard and drawer locks 
As soon as your little one is mobile it's essential to keep dangerous bits and bobs locked up out of their reach.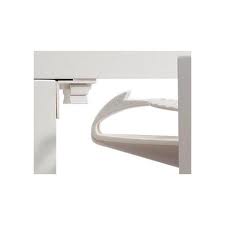 This includes medicines, knifes, tools, cleaning products and anything harmful to curious littlies.
my advice would be to fit childproof locks on cupboards before they are mobile – that way the job is done in plenty of time!
Don't worry – when we say locks, we don't mean bolts and keys! Internal cupboard and drawer locks can be attached inside the cupboards and drawers to prevent them from being pulled open fully.
Parents can release the latch to gain full access but the locks are designed to prevent young children gaining access.
You can buy child safety cupboard locks from almost anywhere. Many companies such as Mothercare and boots, sell large 'baby proofing' packs at a reasonable price.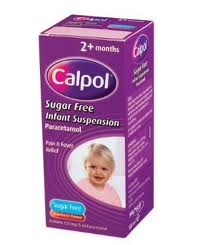 3. Lock medicines away!
Many adult medicines are sugar coated and look like sweets! Not ideal when you have little ones around.
Many medications are in childproof packaging, but shop-bought medication such as nurofen and paracetemol are often found in pakcaging and press-out storage. Easily accessible for little hands!
Littlies love Calpol and Nurofen – it's designed to taste nice so they take it when it's needed to reduce fever and pain.
When you have dosed your little one during illness in the middle of the night, sleep eyed, half awake, try and remember to put the lid on tightly and put the bottle away. It's important to mention here that Calpol has recently changed its dosage. You can read more about that here.
Keep medicines locked up in a out-of-reach place. Be safe.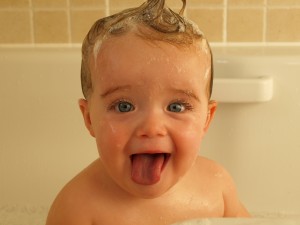 4. Water safety
Water is fabulous fun! We love swiming, paddling and pond dipping too, but with water comes danger.
On average *40-50 children drown per year in the UK – A tragic but truthful fact.
Water safety isn't just limited to swimming, it involves being safety aware around ALL kinds of water. Ponds, rivers, paddling pools, beaches, and even the bath at home.
Many parents are unaware of the dangers of leaving a child unattended in the bath.
NEVER leave a child, not even for a minute. A child can drown in the smallest amount of water. In a recent study by RoSPA, they reveled the dangers of using baby bath seats for showing they provide a false sense of security with possible fatal outcomes.The baby bath seat provides a salutary lesson of how the consequences of not following manufacturer's instructions can be fatal, even when warnings are required by a safety standard  to be clearly displayed on the product.
While we are not trying to frighten you into not bathing your children again – we hope to educate and show the importance of never leaving a child unattended near water.
Be vigilant whenever a child is in or near a pool. when holidaying, swimming, walking near a river or visiting friends and family who have garden ponds – be aware.
It's important to mention here not to frighten your littlies into the dangers of water – but to make them aware of safety.
Simple things such as not running near water. Not going paddling in the sea, or going near a pond without mummy and daddy is a simple way of educating without frightening them.
*RoSPA 2012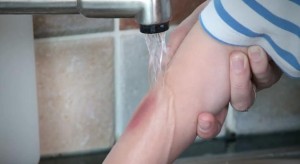 5. Burns and scolds
Burns and scalds are a high risk injuries  for littlies due to their curious nature and often bouncy behaviour.
More than 37,000 under-16s go to hospital each year seeking treatment for a burn or scald and ten children under the age of five are admitted to hospital each day.
Little ones are unaware of the dangers of hot water and cooking food. Ovens look like bright and interesting places to investigate and flames are exciting to see!
When thinking of the dangers of burns and scalds think hot liquids, fire and heat, here are some tips on avoiding burns and scalds in the home:
Baths: When running a bath, always run cold water before hot and carefully test the water temperature
Cooking: Always use the cooker's back ring first and position pan handles so they cannot be pulled over.
Keep little ones out of the kitchen when using the oven, or keep them safely in their highchairs or play-pen.
Hot drinks: Keep hot drinks out of the reach of children. NEVER drink a hot drink with a child on your lap. always ensure your cup of coffee is well out of reach of your little one, and that it can't be knocked or fall onto them.
Radiators /Heaters: Make sure all fires and heaters and in summer months – outdoor wood burners are well-guarded. Turn thermostats down on radiators so they are not piping hot.
6. Road safety 
As a child I remember the Green Cross code! Those 'old school' methods worked for me and stuck in my head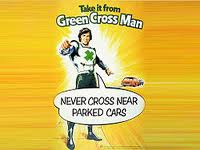 and I now use them with my own children. It's so important to encourage road safety from a young age.
Little ones run around so fast without a care that it's important to explain to them the dangers of the road. 'Stop, look and listen' is an easy yet practical way of teaching little ones to be safe near the road.
In darker seasons ensure you and your littlies are well seen. Wear reflective clothing or high visibilty strips.
Always make your children hold your hands when near a road and crossing the road. Talk to your older children about road safety and the importance of using pedestrian crossings and crossing patrols.
You can find more information about cycling safety on the RoSPA website here.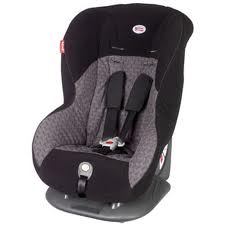 7. Car safety
The safest way for your littlies to travel in cars is in a child seat that is suitable for their weight and age.
It is not safe (or legal) to hold a child on your lap! I see this so often on the road and it makes me quiver! In a crash, your child could be crushed between your body and part of the car's interior.
In the UK the law requires all children travelling in cars to use the correct child restraint until they are either 135 cm in height or the age of 12 (which ever they reach first) . After this they must use an adult seat belt.
Which car seat?
Children up to 3 years old: In the Front Seat
The child MUST use the correct child restraint. (It is illegal to carry a child in a rear-facing child seat in the front, which is protected by an active frontal airbag.)
Children up to 3 years old: In the Rear Seat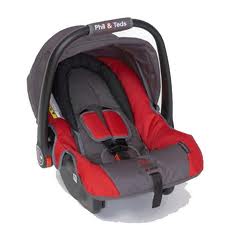 The child MUSTuse the correct child restraint.
In a licensed taxi or licensed hire car, if a child restraint is not available then the child may travel unrestrained in the rear. This is the only exception for children under 3.
Children aged 3 and above, until they reach EITHER their 12th birthday OR 135cm in height
In the Front Seat: The child MUST use the correct child restraint.
In the Rear Seat: The child MUSTuse the correct restraint, where seat belts are fitted.
There are three exceptions where there is not a child seat available. In each case the child MUST use the adult belt instead. They are –
1) in a licensed taxi or private hire vehicle;
2) if the child is travelling on a short distance for reason of unexpected necessity;
3) if there are two occupied child restraints in the rear which prevent the fitment of a third.
In addition, a child 3 and over may travel unrestrained in the rear seat of a vehicle if seat belts are not available.
Children over 1.35 metres in height, or who are 12 or 13 years old
In the Front Seat: The adult seat belt MUST be worn if available.
In the Rear Seat: The adult seat belt MUST be worn if available.
Passengers Over 14 years old
When travelling in the front or rear seat, an adult seat belt MUST be worn if available.
Which car-seat?
An appropriate child restraint is one which:
Conforms to the United Nations standard, ECE Regulation 44-03

Is suitable for the child's weight and size

Is correctly fitted according to the manufacturer's instructions.

Many Retailers often describe child restraints in terms of Stages which are:
Stage 1 = Groups 0 and 0+
Stage 2 = Group 1
Stage 3 = Group 2
Stage 4 = Group 3
Some child restraints are capable of being converted as the child grows and, therefore, fit into more than one group or stage. My childs car-seats are Britax and are for use from birth – 4 years old. They both rear face and forward face.
Many parents prefer to keep their little ones rear facing as long as possible, and according to the American Academy of Pediatrics in the US it's the safest way to travel for little ones. You can read more about that here. 
Fitting your seat:
With a variety of car seats to choose from the best thing is to visit a retailer such as Halfords or Mothercare who will ensure your seat is suitable for your car, and fitted correctly into your car.
It is SO important to ensure your car seat is fitted correctly to ensure the safety of your littly when travelling.
*When your little one is strapped in, ensure they are comfortable (avoid wearing thick coats) and they can't wriggle their arms free from the safety belt straps.
*Ensure your child locks are in the locked postion in your car so little hands cant open doors while mobile!
*Avoid eating in the car on long journeys. A choking child on a motorway isn't the safest, ideal way to travel!
*Use a baby mirror in the car to see your baby when travelling. Far safer than turing around while driving.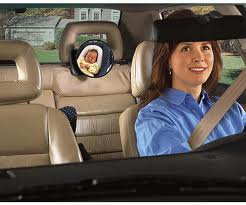 *Always check your car is safe – regularly check your tyres. You are transporting precious poppets – make sure the vehicle you transport them in is safe! There's no point having a fabulous- super-safe car seat in an unroadworthy, unsafe car!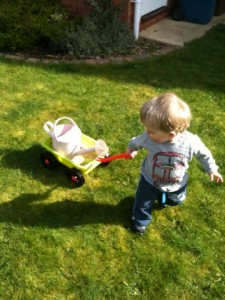 8. Out and about safety  
I have to say here, it is far better to be aware and ready than to be over-protective and worry. Let your little ones have lot's of fun when out-and-about but be aware of the dangers outdoors.
Climbing is great fun but with it comes danger too! Smaller children may want to climb to the top of the climbing frame with their older sibling, but it's better to explain they can try when they are a little older than risk not reaching them where you can't support their newly found climbing skills.
Be aware of water safety and road safety while out and about, and take a mini first aid pack with you. Accidents can and do happen, so it's always good to be prepared with plasters and disinfectant wipes. These come in handy bag packs from most pharmacies and are great for days out.
Keep your eye on your wandering toddler or littly! If going to a theme park or farm – write your mobile number on their arm! Something I've done during my career on school trips, nursery trips and while working as a nanny!
9. Sun safety 
Fun in the sun is fun! But sun, as lovely as it is, can be harmful to little ones and their fragile skin.
Babies and toddlers can quickly suffer the short and long-term damage of sunburn and heat stroke, so keeping your little one safe in the sun is very important.
We've all had sunburn at some point in our lives and know that it can cause a great deal of pain and pain also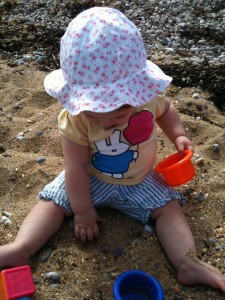 illness including dehydration.
Protecting your little one is simple with these easy steps:
1. Mad dogs and English men go out in the midday sun? It's true! The sun is at it's hottest in the summer between 10-4pm. While it's almost impossible to keep your littlies indoors in lovely weather, try to avoid prolonged periods in the sunshine. Keep them in covered areas if you go out during this time and keep them hydrated.
2. UV Rays are harmful to skin – especially little fragile skin. ALWAYS use suncream designed for babies and children. There are some fabulous creams available including a 'once a day' cream which we have used in the past and would recommend.
3. Cover up!
Keep those littlies covered up. Hats on heads keep away the reds!
Sunsuits when at the beach are fantastic for little delicate skin and protect it from the heat and UV rays!
4. Keep hydrated! The sun and its warmth causes dehydration quickly in little ones. Ensure they are regularly topped up with fluids.
5. Throw away last years suncream! The ingredients lose their effectiveness after a while, so a year old creams won't be the high factor you think they are. Remember to always re-apply suncream after your little one has been in the water too!
10. Choking 
Every parents worst nightmare is that their child will choke on something, and hopefully a nightmare that won't happen to you.
Babies and toddlers are most at risk because they examine things around them by putting them in their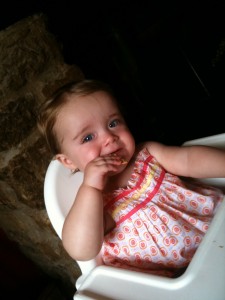 mouths.
To avoid choking incidents always ensure you supervise mealtimes and snack-times with your littly. Choking can happen so fast and it's important to get your little one help as soon as it happens. For a Tesco baby safe tutorial to prepare yourself – look at the video below.
Here are some things you can do to help to reduce the risk of choking:
1. Keep small items out of reach such as coins, buttons, pins, badges, pieces of plastic etc.
2. Always ensure your little ones sit down when eating rather than running around. Don't let your littly run around with toys.books or other objects in their mouths.
3. Be careful when feeding little ones under 3 round food items such as grapes, hotdogs, peanuts or chocolate mini-eggs.  Cut these foods in half and supervise at all times.
These top tips fare not designed to frighten you, but arm you with the information to keep your little ones safe while having fun.