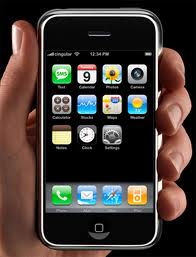 A nationwide study has found as many as 72 percent of kids WISH their parents would spend less time on their phones and more time talking to them, while a further seven in ten insist their parents enjoy more "screen time" than they do.
Heartbreakingly, almost one in ten (8 percent) of British children have tried to hide their parent's handset in a desperate bid to get their attention.
And more than one in ten (15 percent) said their parent's phone "addiction" made them feel like their mum and dad actually PREFER going on their phone to talking to them.
The survey was conducted by Frankie and Benny's, which has become the FIRST family restaurant in the UK to ban devices at the family dinner table.
In a bid to get the nation to embrace and celebrate family time, customers heading to Frankie & Benny's in December will be asked to hand their devices over at family meal times.
And the move could prove timely, after 56 percent of British children said they would really like to have more conversations with their parents.
According to the study the main time mobiles get in the way is during dinner times, when 46 percent of kids would like to take the device away, followed by family movie or TV time (29 percent) and holidays (24 percent).
According to the research of 1,500 children and their parents, over half of kids (56 percent) also said they didn't think their parents really listened!
A spokesperson for Frankie and Benny's, added: "We looked at various ways we could encourage people to engage more at the dinner table, and we've found giving families the chance to part with their devices for a mere couple of hours is a great way to bring them closer and embrace family time."
The concerns are also shared by guilty parents. With 77 percent of the parents polled feeling guilty about the amount of time they spend on the phone – and two thirds (67 percent) admitting their phone has come between them and their family.
Seven out of ten parents say that they do feel that they may be addicted to their phone with a hardcore 17 percent saying they'd find it tough to live without it.
47 percent say that they check their phone from force of habit, 35 percent say that they do this with their kids and 35 percent also say that they check their phone mid conversation with their other half.
Over a quarter (26 percent) check their phones during family mealtimes while 23 percent check while their child is talking about their day and seven percent even admit to looking at their screen whilst DRIVING their kids around.
And while 77 percent of parents restrict their kids phone time, they say they're unable to do anything about their own habit, with 67 percent of them saying that it stops them having quality time with their whole family.
Norwich was the most addicted city, where on average residents spend 130 minutes a day checking their phone, compared to people in Brighton who only spend 95 minutes on their phones a day.
Kids in Oxford were the most militant about their parent's phone use, where 93 percent would confiscate the implement, compared to the more relaxed infants in Liverpool, where only 58 percent would grapple the phone off their mum or dad.
What are your your thoughts on this? Do you ban phones at meal times or do you rely on technology to get you through a peaceful meal with a toddler?